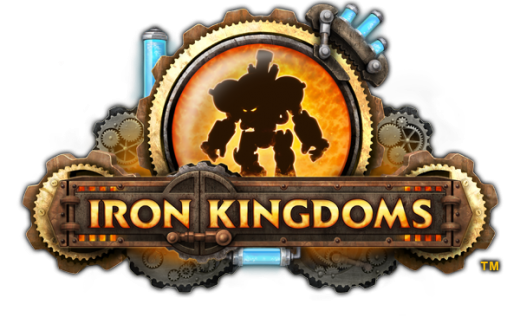 Welcome to Iron Kingdoms Wiki
The wiki about Full-Metal Fantasy that anyone can edit
Note that this wiki is ONLY for Official lore. Fan created content or game rules are not allowed.
803 articles since March 2008
Featured article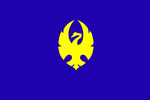 Kingdom of Cygnar is a country in Western Immoren. The most technologically advanced among Human nations Cygnar is rich in resources and is among the most progressive nations on the continent. However several wars from several fronts as well as a civil war has severely affected Cygnar's strength. However under a new King Cygnar is preparing to strike back at their enemies starting with Khador and a massive army is marching upon occupied Llael to drive back Khadorans.
Featured media
Disclaimer
This web site is completely unofficial and in no way endorsed by Privateer Press
Images originating from the Privateer Press website are © 2001—2018 Privateer Press, Inc. All Rights Reserved. Privateer Press, WARMACHINE, Cryx, Cygnar, Khador, Protectorate of Menoth, Retribution of Scryah, Steam-powered Miniatures Combat, warcaster, warjack, WARMACHINE: Prime, WARMACHINE: Escalation, WARMACHINE: Apotheosis, WARMACHINE: Superiority, WARMACHINE: Prime Remix, WARMACHINE: Legends , Forces of WARMACHINE: Pirates of the Broken Coast, Forces of WARMACHINE: Retribution of Scyrah, Forces of WARMACHINE: Cygnar, Forces of WARMACHINE: Khador, Forces of WARMACHINE: Cryx, Forces of WARMACHINE: Protectorate of Menoth, HORDES , Circle Orboros, Legion of Everblight, Skorne, Trollbloods, Trollblood, Monsterous Miniatures Combat, warbeast, HORDES: Primal, HORDES: Evolution, HORDES: Metamorphosis, Forces of HORDES: Circle Orboros, Forces of HORDES: Legion of Everblight, Forces of HORDES: Skorne, Forces of HORDES: Trollbloods, Iron Kingdoms, Immoren, The Witchfire Trilogy, Monsternomicon, Five Fingers: The Port of Deceit, Formula P3, Formula P3 Hobby Series, No Quarter Magazine and their logos are trademarks of Privateer Press, Inc. Images and trademarks used without permission. This website is unofficial and is not endorsed by Privateer Press.
IRON KINGDOMS SETTING
PRIVATEER PRESS MEDIA
Site Activity
Helping out
To write a new article, just enter the title in the box below.
Not sure where to start?
Adding content
Talk and more...
Check out the community portal to see what the community is working on, to give feedback or just to say hi.
Community content is available under
CC-BY-SA
unless otherwise noted.